Submitted by

rgordon

on Thu, 04/26/2018 - 17:52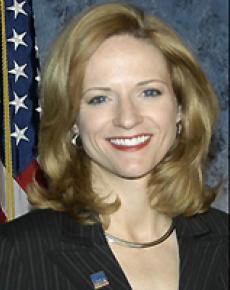 Former Chief Information Officer
U.S. General Services Administration
Casey Coleman is the former chief information officer for the U.S. General Services Administration.
She oversaw the Office of the Chief Information Officer, managing the agency's $600 million information technology budget and ensuring alignment with agency and administration strategic objectives and priorities.
Under Coleman's direction GSA has significantly strengthened its governance and IT priority setting, implemented an agency-wide infrastructure transformation, and begun consolidating service delivery to increase effectiveness and efficiency. She has driven an innovation agenda, leading GSA in becoming  the first agency to move to a cloud-based email and collaboration platform which provides significant cost savings and improvements to security, mobility and performance.  Coleman has set and met several IT priorities for GSA that helped staff work more efficiently through a range of supporting technology solutions. These ongoing initiatives include lightweight and mobile ready applications that support teleworking, hoteling, information sharing, project management, teleconferencing, collaboration, and business intelligence.
Casey Coleman is active in the federal IT community. She is the recipient of the 2011 ComputerWorld Premiere 100 award, the public sector MIT Sloan CIO Symposium 2010 Award for Leadership in Innovation, and is a three-time Fed 100 award winner. Coleman encourages the use of social media to improve federal government services and operations and writes "Around the Corner - Innovation in the Business of Government: A GSA Blog."
Casey Coleman has served in several leadership roles at GSA, including the CIO for GSA's Federal Acquisition Service and Federal Technology Service. Prior to GSA, she served in consulting, sales, and management roles at several technology startups. She began her career at Lockheed Martin Corporation.
She has a bachelor's in computer science from Texas A&M University and a master's in business administration from the University of Texas at Arlington.