Submitted by

cmasingo

on Thu, 12/21/2017 - 10:44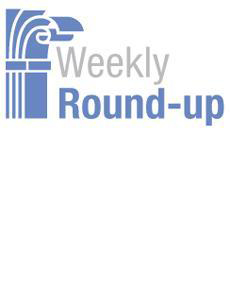 The IBM Center's Weekly Roundup highlights articles and insights that we found interesting for the week ending July 21, 2017.
Michael J. Keegan
White House pushes TBM for IT savings and smarter spending.  Chris Liddell, the president's director of strategic initiatives, thinks the federal government may be spending as much as $200 billion on IT each year -- far more than is generally acknowledged.  Better data and metrics, he argued at a July 20 White House event, is critical to bringing down that spend.
"We think there's a huge amount of money to be saved," Liddell said at the White House Summit on Technology Business Management.  "The fact that we don't have the right information ... is one of the biggest issues that we face."
FITARA Enhancement Act moves forward. Extensions for certain provisions of the Federal Information Technology Acquisition Reform Act moved closer to passage on July 19 with the House Oversight Committee's approval of the FITARA Enhancement Act of 2017. The bill would extend or eliminate the "sunset" dates for requirements on data center consolidation, on transparency and risk management of major IT investments and on PortfolioStat reviews of IT programs and resources.
More opt-ins, more questions for FirstNet. Future uncertainty on service pricing and competition concern FirstNet stakeholders, but one state that has signed onto the project told lawmakers that opting out, or waiting to commit, would be more costly and less effective.
In the last week, five states -- Virginia, Wyoming, Arkansas, Kentucky and Iowa-- have "opted in" to FirstNet's and network vendor AT&T's plans for a nationwide, wireless broadband network for first responders. Virginia, which on July 11 became the first state to opt in, carefully weighed both options, the state's Deputy Secretary of Public Safety and Homeland Security Curtis Brown said at a July 20 Senate hearing on the network's progress.
NAPA report calls for overhaul of civil service system. Reforming the civil service system has become an increasingly hot topic inside think tanks and certain congressional offices. Most proposals to fix the system center on reforming the protracted and often-frustrating federal hiring process. A recent report produced by the congressional chartered National Academy of Public Administration, however, takes the case for reform much further. "The federal government's human capital system is fundamentally broken," NAPA argues.
President Trump Announces Key Additions to his Administration. The president announced his intent to nominate individuals to key positions in his administration.
Navarro on Achieving Real Results. A perspective on Trump executive order on promoting more flexible apprenticeships to fully equip our workers for the jobs of the future. Around the country, companies are responding by dramatically boosting their workforce training initiatives.
John Kamensky
Improving Customer Service. Federal News Radio reports on a forum of three agency leaders – with the IRS, VA, and Passport Office – and their experience in improving customer experience with a shrinking budget.  The IRS, for example, has lost 18,000 employees and experienced a $1 billion budget cut.
"Fundamental Shift" in Regs. Government Executive writes: "Nine days after she was confirmed by the Senate, President Trump's regulatory chief presided over the release of a mandatory forecast of upcoming rule-making and touted savings from cutting red tape as of the administration's six-month anniversary."
Reorgs in House Budget Proposal. Government Executive reports: "Lawmakers pitched a slew of governmentwide and individual agency reforms, including familiar targets such as improper payments, duplicative programs and constraining bureaucracy."  Reorganizations include moving Census to the Labor Department, and making the Patent and Trademark Office an independent agency.
Program Management. Government Executive reports: "An Obama-enacted law aimed at strengthening federal program management was hailed as "a gift to the Trump administration," aligning with the president's mission to cut through bureaucratic red tape and make government more efficient . . . "This legislation is about increasing efficiency of programs," said [government contract lawyer Rob] Burton, speaking Wednesday on a Bloomberg Government panel hosted by the Project Management Institute."
High Costs of Low Engagement.  An op-ed in Government Executive by Howard Risher notes: "Management actions that increase stress affect all employees. . . . In contrast, numerous research studies confirm organizations that commit to a positive work environment have a far greater chance of succeeding. The business literature solidly supports an enlightened approach to management that supports and encourages engagement."
Amazon-style GSA on-line? Federal News Radio reports: "The Trump administration is throwing its weight behind a congressional proposal that would largely bypass the government's existing mechanisms for buying commercial goods, giving a full-throated endorsement to the idea of Amazon-like "marketplaces" for federal purchasing."  This proposal would be governmentwide, and is a provision in the House-passed Defense authorization bill (Sec. 801, p. 274)
Governing via Adhocracy.  Richard Haass writes about the dangers of "adhocracy" in Government Executive: "Adhocracy offers a sharp contrast to more formal styles of decision-making, in which participants with a legitimate stake in the outcome are included and others excluded; options are rigorously weighed in memos and then discussed at carefully run meetings; and those meetings in turn lead to decisions followed by clear assignments, closely monitored execution, and periodic review."
Power to Agencies.  The Washington Post reports on a new study that concludes: "The federal civil service system is broken. This breakdown undermines the federal government's ability to meet the needs of its citizens. . . . The National Academy of Public Administration (NAPA) rejects moderate fixes and recommends a fundamentally new approach — a federated personnel system giving each agency more power. The reportsays its title, "No Time to Wait," was chosen to reflect a "profound sense of urgency.""
 * * * *
The Business of Government Hour: Bryan Rice, Director of the Office of Wildland Fire, US Department of the Interior
What role does fire play in shaping natural resource land management? How does Interior's Office of Wildland Fire work to suppress wildland fire? What is being done to reduce the risks to first responders and the public? Join host Michael Keegan as he explores these questions and more with Bryan Rice, Director of the Office of Wildland Fire, US Department of the Interior.
Broadcast Schedule: The show airs Monday at 11 a.m., and Friday at 1 p.m. on Federal News Radio 1500AM WFED