Submitted by

cmasingo

on Fri, 12/22/2017 - 13:20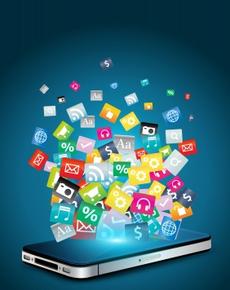 Wednesday, October 5, 2016
Agencies can leverage mobile platforms to enhance citizen services.
Lori Victor Feller, Mobile and Apple Partnership Leader, IBM Global Business Services, is the main blogger for this post.
What role does mobility play in citizen engagement, and how are Public Sector organizations implementing it with success?  This question was piqued yet again when on August 30, 2016, Forrester released its annual US Federal Customer Experience Index Report by Rick Parrish, with a number of insights about federal government customer experience.  The overall report theme is about how a number of federal agencies have made progress even though as a whole they lag behind the private sector, with mobile playing a key role.
Following the IRS's recognition from Forrester for mobile innovation, I reached out to one of our government mobile leaders, Andrea Schneider, the Director of Product Management of Online Services at the IRS, to discuss the transformation her team oversaw and the role mobile played.
According to Schneider, the IRS2Go mobile application has been instrumental in the IRS' customer experience.  It allows users to quickly look up the status of their tax refund, view when the return was received and make tax payments if necessary.  The user can be directed to free tax assistance near their location using location services and stay connected with the IRS through all of their social media platforms.
As IRS designed and developed this platform, the IRS made a number of key design and technology decisions.  Consistent with the foundation of Design Thinking, the IRS determined that using individual, experiential interviews is the best way to understand what drives the best user experience.  These interviews helped the IRS to make user-centric technology decisions – resulting in a mobile tool that changes how citizens engage, rather than just another app to be used and forgotten.  They also moved to native iOS and Android development, finding native enabled a more personalized experience that was easier to implement and manage than their original hybrid development approach.
So where does the case of the IRS leave us with mobile solutions and how they can drive the citizen experience?  
Technology alone cannot solve the customer experience gap in the public sector.  However, with well thought out design, useful analytics, and a truly custom experience for end users (something made even more possible by mobile devices) citizen experience is being improved.
This approach is reinforced by the findings of a discussion on the promise of mobile to transform government, with public and private sector Chief Information Officers earlier this summer.  This session, part of a CIO Forum hosted by the IBM Center for The Business of Government, included several key recommendations of leveraging mobile solutions that are consistent with the IRS experience, specifically:
Look to mobile as a path for citizen engagement:

Identify the population who will interact via mobile means, and determine the most convenient means for them to interact
Leverage user-centered design to truly understand user needs

Address key critical success factors for implementing mobile solutions:

Security – need for secure authentication across mobile devices
Culture – need to determine mission uses for devices, and how mobile applications support mission uses in a way that the workforce supports
Governance – need to drive a business and technical architecture that ties mobile solutions to program outcomes
We will continue to explore these issues in future posts -- Mark Fisk will soon write on how Design Thinking can help to drive the best customer experience, and some items discussed in that blog post will be applicable to mobile solutions as powerful citizen experience drivers.  Finally, for further information please see the annual US Federal Customer Experience Index from Forrester.
Image courtesy of KROMKRATHOG at FreeDigitalPhotos.net