Submitted by

TFryer

on Wed, 01/24/2018 - 16:43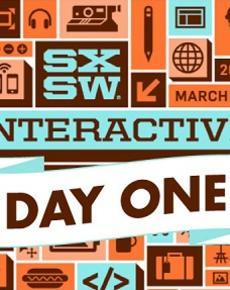 Tweeting (and more) from the Interactive Festival March 7-11
I'll be leaving today for Austin, TX, and this year's South by Southwest Interactive Festival.
As with most years, I've completely overbooked myself, but this is the double-edge sword of interesting conferences: there is more to do and see and hear than two eyes, two ears, and one brain can take in.  I do plan to tweet quite extensively from the conference (follow @GBYehuda if you want to read about it [or unfollow if you don't!]) and you can see my schedule here.
Some of the sessions I'm particularly excited about (though there is no way I can get to all of them):
Data Science: Decode Your Organization's Data  

Digital Divide or Sinkhole? Tech Famines in the US 

Being Social with Grandma: Social Media for 50+ 
The Sharing Economy 2.0 
Welcome to the Mobile Majority: Now What? 
Here's A Secret: We Need Anonymous Social Networks 
Innovation in Action in the Developing World 
Power & Privacy: What Superheroes Can Teach Us 
Open Source Foreign Policy in the Digital Age 
Nano Size Me: The Currency of Sharing 
3D Printing: Fueling the Manufacturing Renaissance 
Hacking Entrepreneurship from Government 
Smartphones to Healthphones: A Dr. in Your Pocket 
Justice 2.0: Online Dispute Resolution 
Is It Possible to Change Someone's View Online? 
The New Rules Of Innovation – Introducing The Digital Innovation Challenge 
Top Tech Innovation Trends for 2014 
The World Bank & Innovation: Striking Poverty 
Dive into Social Media Analytics 
Feminism 2.0: Technology & Women's Empowerment 
Think Small About Big Civic Engagement Data 
The Future of Government-Citizen Interaction 
7 Ways to Engage with the US State Department 
Actionable Gamification - Beyond Points & Badges 
What Is Your Mother Worth? (Reputation Economics) 
Unstructure: Smashing the Boundaries of Data 
Always Be Innovating: Thinking Like a Startup 
Building Empathic Games for Healthy Outcomes 
What Social Media Analytics Can't Tell You 
Man Up: Gender & the Work-Life Balance Debate 
Five Ways Health Decisions Don't Make Sense 
Body Computing: The Future of Networked Humans 
Reddit: You're Doing It Wrong 
Loyalty 3.0: Big Data + Motivation + Gamification Austin Convention Center Ballroom G
The Middle East's Social Media Underground 
How to Create a Makerspace in Your City
If you're headed down to Austin, please find me, if not, I hope you enjoy my updates while I'm there.