Submitted by

rgordon

on Thu, 11/15/2018 - 15:32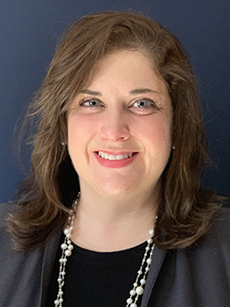 Lead Account Partner, U.S. Department of Justice and U.S. Courts, IBM Consulting
Fellow, IBM Center for The Business of Government
Karin O'Leary leads IBM Consulting's business portfolio for the U.S Department of Justice (DOJ) and the U.S. Courts. She is responsible for proposing and managing consulting services contracts and driving account strategy, which includes business development, profit and loss, delivery excellence, business partner relationships, and customer satisfaction. Mission critical projects include clients at the 9/11 Victim Compensation Fund, Federal Bureau of Prisons, National Security Division, Federal Bureau of Investigation, and the Federal Defender Services Office. Sponsor and support two small businesses in IBM Federal's Access & Accelerate program for Black Entrepreneurs.
As a fellow with the IBM Center for The Business of Government, she serves as IBM's Federal shared services lead and represents IBM with the Shared Services Leadership Coalition and ACT-IAC. Karin also leads the Professional Services Council's DOJ Team as chairperson for the annual Vision Federal Market Forecast Conference in 2022 and 2023.
Karin has extensive experience in managing complex organizational change in the public sector, with over 25 years of government service. Before joining IBM in 2018, Karin was a career executive in both the Judicial and Executive Branches of the U.S. Federal Government. She was the Chief Financial Officer of the Judicial Branch, where she led the implementation of a single financial and procurement system to over 450 court locations in 3 years and transitioned local disbursing to the U.S. Treasury. Before that, Karin was DOJ's Budget Director and Deputy Performance Improvement Officer for nearly a decade, with responsibility for developing, promoting, and executing a budget exceeding $30 billion per year, as well as departmental strategic planning, and performance management. Karin also held senior positions at the Drug Enforcement Administration, and the Court Services and Offender Supervision Agency for the District of Columbia, which she helped to establish. She began her Federal public service career at the Corporation for National and Community Service (later renamed "AmeriCorps") and, prior to that, worked at the local level for the Lackawanna County Government in Pennsylvania.
Karin holds a MPA from The American University in Washington, DC, and a BA in Political Science from Bloomsburg University of Pennsylvania, Bloomsburg, PA. She is an advocate for shared service business models, technology transformation, and continuous learning.