Submitted by

rgordon

on Thu, 04/26/2018 - 17:32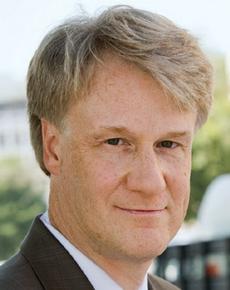 Director for Planning and Performance Management
Department of the Interior
Department of the Interior
United States
Dr. Richard Beck is presently the Department of the Interior's Director for Planning and Performance Management. In this capacity, he is responsible for the office's ability to provide leadership, guidance, and consulting services for the Department of the Interior on strategic planning, performance management, and organizational streamlining to improve decision making and effectiveness. Dr. Beck also serves as the Department's Deputy Performance Improvement Officer. These responsibilities emphasize development of the agency's strategic plans, annual performance plans, and annual performance reports; advising the Secretary and bureau heads on strategies for achieving programmatic improvement; leading assessments of programmatic performance across the Department; and developing methods to improve organizational effectiveness and efficiency.
Prior to his recent position, Dr. Beck worked for over 20 years at NASA, primarily in the areas of budget formulation, program management, performance assessment, and organizational design both at the program and agency-wide levels. He originally joined the federal government through the Presidential Management Intern Program in 1981. He began his career in budgeting and program analysis in the previous Office of Space Science and Applications, and subsequently expanded his experience into program management, process and organizational design through other positions including the Environmental Satellites Program Manager, Director of the Office of Earth Science Business Division, and being responsible for budget formulation activities across NASA as the Director of the Resources Management Division in NASA's Office of the Chief Financial Officer.
Dr. Beck has a Bachelor of Science degree in Biology and a Masters in Public Administration, with a specialization in Policy Analysis, both awarded by the State University of New York at Albany. For his doctorate research in innovative management processes for research and development organizations, he was awarded the National Space Club/NASA James E. Webb Memorial Fellowship and a Ph.D. from George Mason University. Dr. Beck is also a recipient of the National Performance Review's "Hammer" Award for Reinventing Government, which he received with his interagency colleagues for consolidating the military and civilian polar-orbiting meteorological satellite programs, and was recognized for playing a key role in NASA's achievement of a "green" score in Integrating Budget and Performance under the President's Management Agenda.