Submitted by

ALingayat

on Wed, 04/11/2018 - 11:59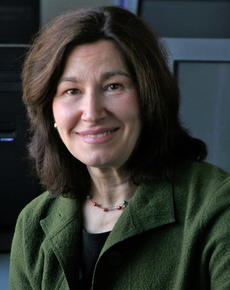 Professor of Political Science and Public Policy
University of Massachusetts Amherst
Department of Political Science
Thompson Hall, 200 Hicks Way
United States
fountain@pubpol.umass.edu
Jane E. Fountain is Distinguished University Professor in Political Science and Public Policy, and Adjunct Professor of Computer Science at the University of Massachusetts Amherst. She is the founder and Director of the National Center for Digital Government and the Science, Technology and Society Initiative, based at the University of Massachusetts Amherst.
Professor Fountain has been the Chair and Vice Chair and is currently a member of the World Economic Forum Global Agenda Council on the Future of Government. She serves on the Massachusetts Governor's Council on Innovation, served on the American Bar Association blue ribbon Commission on the Future of e-Rulemaking and has been a member of several advisory bodies for organizations including the Social Science Research Council, the Internet Policy Institute, and the National Science Foundation. She has given keynote addresses and worked with intergovernmental institutions including the World Bank and the European Commission, and research and policy organizations in Japan, Portugal, Spain, the Netherlands, Nicaragua, Chile, Estonia, the UK, France, Hungary, Slovenia, New Zealand, Turkey, Saudi Arabia, and the United Arab Emirates.
Fountain is the author or co-editor of works including The Future of Government: Lessons Learned from around the World (co-authored with the Global Agenda Council on the Future of Government, World Economic Forum, 2011), which has been translated into Arabic and Russian; Building the Virtual State: Information Technology and Institutional Change (Brookings Institution Press, 2001), which was awarded an Outstanding Academic Title by Choice and has been translated into Chinese, Japanese, Portuguese, and Spanish; Digital Government: Advancing a Social Science Research Agenda (NCDG, 2002); and Proposition 2 ½: Its Impact on Massachusetts (co-edited with L. E. Susskind, OGH, 1983). Her articles have been published in scholarly journals including Governance, Technology in Society, Science and Public Policy, the National Civic Review, and the Communications of the Association for Computing Machinery.
Fountain has a Ph.D. from Yale University, in Organizational Behavior and in Political Science, and graduate degrees from Harvard and Yale Universities. She has been a Yale Fellow, a Mellon Fellow, and Fellow of the Radcliffe Institute for Advanced Study. She is an inaugural Fellow of the Information Technology and Politics section of the APSA and a Fellow of the National Academy of Public Administration.