Submitted by

rgordon

on Fri, 04/27/2018 - 09:21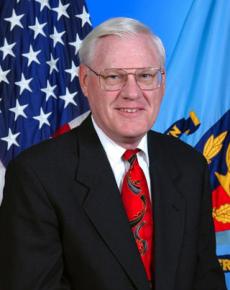 Chancellor, Information Resources Management (iCollege)
National Defense University
National Defense University
United States
For the past decade, Chancellor Robert D. Childs has led NDU's iCollege. Under his visionary leadership, the college has become the international leader in providing graduate-level certificates, educational services, and learning experiences in Information Assurance, Chief Information Officer, eGovernment, Chief Financial Officer, IT Project Management, and strategic leader competencies to government employees; and was designated as a "National Center of Academic Excellence (CAE) in Information Assurance Education." Recently, Dr. Childs completed a three-year effort, with the support of his outstanding faculty and staff, to gain approval from the U.S. Department of Education for the college's new Government Information Leader Master of Science Degree. During his tenure, the college – and its staff members - have earned numerous awards while becoming one of the leading educational institutions in America. Furthermore, his strategic vision has morphed the NDU iCollege into "The Global Hub for educating, informing, and connecting Information Age Leaders."
Setting the strategic course for the NDU iCollege, Chancellor Childs significantly increased the reach and impact of his organization by actively collaborating with government, private sector, and international leaders to establish dynamic programs, relationships, and partnerships. He has worked with such diverse groups as the London School of Economics, Royal Defence College, Armed Forces Communication and Electronics Association (AFCEA), Decision Sciences Institute, John F. Kennedy School of Government, Industry Advisory Council/American Council for Technology, Google, IBM, Cisco, General Dynamics, VMWare, TIBCO, Corporate University Xchange, various government agencies (FAA, EPA, GAO and OPM), and international governments, including Australia, Brazil, Sweden, New Zealand, Switzerland, Romania, Singapore, Bulgaria, Japan, Iraq, Taiwan, South Korea and China. His positive interactions with these organizations and governments impacted their strategic use of information, information technology, information assurance, organizational models, cyber security, and educational programs.
For an unprecedented five years (2001, 2002, 2009, 2010, & 2011) he was recognized as a "Federal 100 Award" recipient for leadership in providing educational services enabling government to better serve its citizens. In 2009 he received the AFCEA International Award for Excellence in Information Technology ,and in 2010 the Association for Federal Information Management Award for "Leadership in Service to the Government IT Community". He serves, and has served, on a number of Committees and Boards: Industry Advisory Council/ American Council on Technology Program Committees; the American Council on Education's Council of Fellows; Syracuse University's School of Information Studies Board of Visitors; The Information Resource Management Association Board of Advisors and International Curriculum Committee; AFCEA Board of Directors, Executive Committee, Strategic Planning Committee and Technology Committee; Executive Leadership Conference Planning Committee; and the eGovernment Program Advisory Board.