Submitted by

rgordon

on Fri, 04/27/2018 - 13:28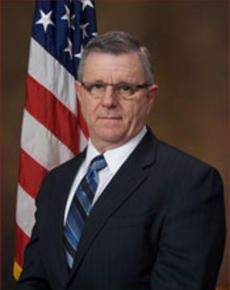 Director, Office of Community Oriented Policing Services (COPS) Program
U.S. Department of Justice
U.S. Department of Justice
United States
Bernard K. Melekian was announced as the Director of the Office of Community Oriented Policing Services (COPS) by Attorney General Eric Holder on October 5, 2009. As Director of the COPS Office, Melekian leads an organization responsible for working closely with the nation's state, local, and tribal law enforcement agencies to enhance the safety of communities by advancing community policing.  Director Melekian is committed to using COPS Office programs and resources to help law enforcement build relationships and solve problems, which he views as the cornerstone of effective community policing.
Mr. Melekian was the Police Chief for the City of Pasadena, California for more than 13 years before assuming leadership of the COPS Office. He also served with the Santa Monica Police Department for 23 years where he was awarded the Medal of Valor in 1978 and the Medal of Courage in 1980.
Director Melekian has been the recipient of numerous awards, and is recognized as a leader whose commitment to the advancement of community policing is built on years of patrol experience and a strong record of incorporating the needs of the community into police operations.  In April, 2010 he was awarded the prestigious National Public Service Award by the American Society for Public Administration and the National Academy of Public Administration.
Melekian has served as the acting Fire Chief and Interim City Manager for the City of Pasadena.  He was Chairman of the California Attorney General's Blue Ribbon Committee on SWAT Policy, and is the former President of the 2009 Los Angeles County and California Police Chiefs Associations.  Mr. Melekian has also served on the National Board of Directors of the Police Executive Research Forum.
Director Melekian holds a Bachelor's degree in American History and a Master's degree in Public Administration, both from California State University at Northridge.  He is currently a doctoral candidate in Public Policy at the University of Southern California, and a graduate of the FBI National Academy and the California Command College.
Director Melekian served in the United States Army from 1967 to 1970.  As a member of the United States Coast Guard Reserve, he was called to active duty in 1991 during Operation Desert Storm and served in Saudi Arabia. Melekian served a second tour of active duty in 2003.  He retired from the Coast Guard Reserves in 2009, after 28 years of service.